Diagnosis of sinusitis
Approximately 20% of all antibiotics are prescribed for sinusitis
– a viral infection. But 75% of them are instances of over prescription
New tool for sinus diagnostics is needed
Sinusitis is a common and painful disease most often caused by viruses, which do not respond to antibiotics. However, approximately 20% of all prescribed antibiotics worldwide are related to sinusitis. Studies also show that despite national restrictions approximately 75% are instances of over prescription.
It is difficult for primary care physicians to rely only on a visual evaluation to diagnose a sinusitis patient. Moreover, current methods (most often CT scans) are extremely expensive and results often take too long to appear.
An objective measurement of the sinus' gaseous content can serve an important diagnostic role and thereby decrease antibiotics over prescription.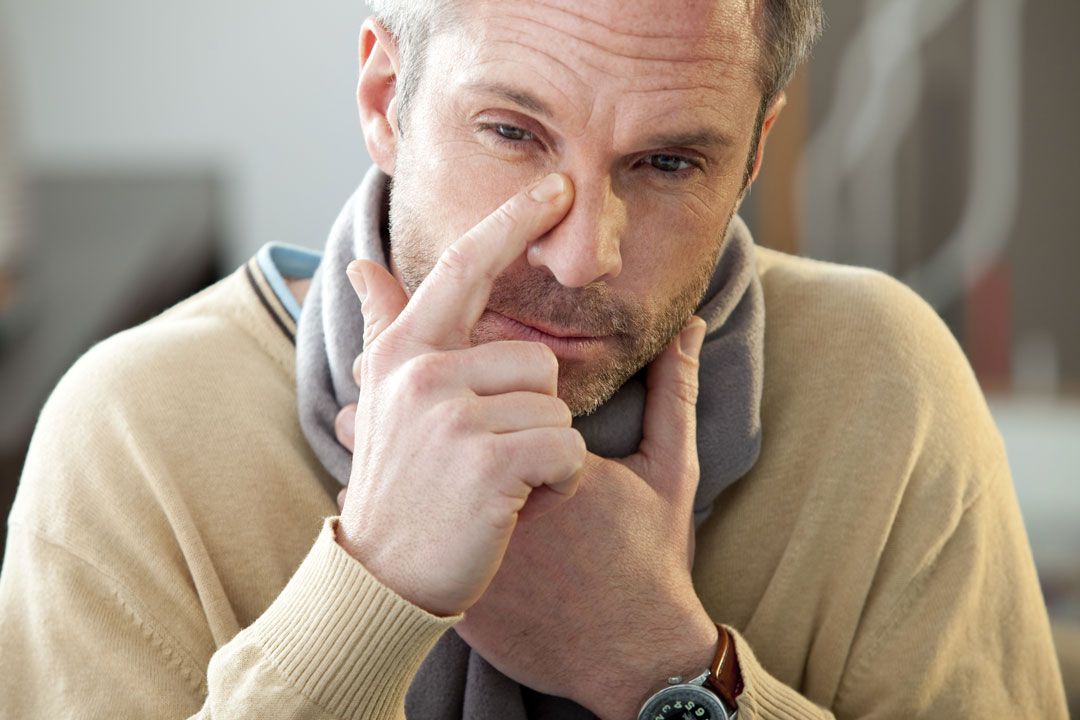 The GASMAS* advantage
The paranasal sinuses are cavities within the skull which are ventilated through the nose. Using Neola Medical's GASMAS technology, the open volume of the sinus and the oxygen gas concentration can be assessed providing the doctor with objective results assisting in the diagnosis. It can also help the health care sector reduce costly and time-consuming evaluations as well as minimize over prescription of antibiotics.
A clinical pilot study comparing the effectiveness of a CT scan and GASMAS showed a clear correlation in measuring sinus blockage, lending support for clinical usage of GASMAS technology in diagnosing sinusitis.**
Addressing a global health issue
The spread of multidrug-resistant bacteria, an increase in antibiotic resistance and lack of newly developed antibiotics presents a significant threat to global health and wellness. Over prescription, easy over the counter access and incorrect usage of antibiotics have all led to global antibiotic resistance. This means that every year, millions of people die of previously treatable infections.
Neola Medical is currently looking for new ways to apply biomedical GASMAS technology in addition to lung monitoring in premature infants. Our project "Sinus Monitoring for Bacterial Infection Assessment" will evaluate the clinical and market possibilities for development of medical technology to diagnose sinus issues. It is supported by Vinnova, the Swedish government agency that administers state funding for research and development.
*gas in scattering media absorption spectroscopy (GASMAS)
**Non-invasive diagnostics of the maxillary and frontal sinuses based on diode laser gas spectroscopy. Lewander M, Lindberg S, Svensson T, Siemund R, Svanberg K, Svanberg S. Rhinology. 2012 Mar;50(1):26-32.
For Investors
We are on a journey to revolutionize neonatal intensive care
Learn more about investing in Neola Medical