We are on a journey to revolutionize neonatal intensive care
Every day, one in ten babies are born preterm, many of them with underdeveloped lungs that can advance to life-threatening conditions during their stay in the hospital and risk disabilities later on in life. They deserve a better start in life and health care professionals need support of modern technology to make life-changing decisions that can improve the health of these fragile patients. Neola Medical's groundbreaking innovation Neola® will upgrade today's neonatal intensive care to include continuous lung monitoring and possibility of instant detection of life-threatening complications.
Learn more about investing in Neola Medical
CEO of Neola Medical, Hanna Sjöström, presents Neola, a medical device for continuous monitoring of the lungs.
Lung monitoring with Neola
Neola Medicals' proven technology uses laser spectroscopy to continuously measure lung volume changes and oxygen gas concentration in the lungs of preterm born infants. This is a safe and non-invasive method to monitor the lungs of these vulnerable patients in real time, providing the possibility of instant detection and treatment of complications and thus improving the care and decreasing the risk of disabilities later in life.

Certified according to ISO 13485
Neola Medical has undergone an extensive review process of its quality management system with an approved result, which means that the company is certified according to ISO 13485. The certification shows that the company has a well-reviewed and comprehensive quality management system for the development, sale, and fulfillment of regulatory market requirements of medical technology equipment.
Latest News from Neola Medical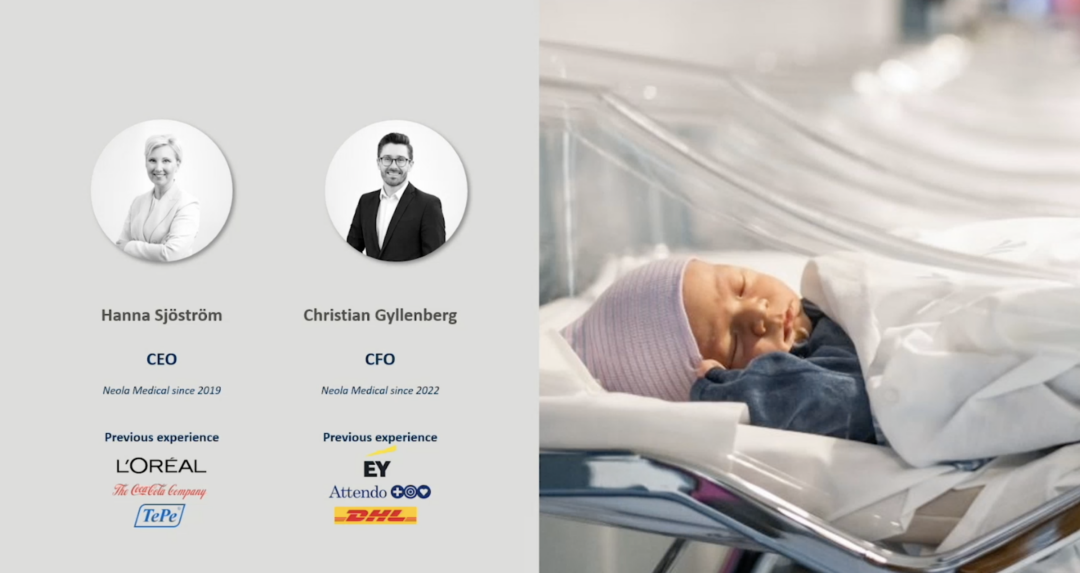 For Investors
We are on a journey to revolutionize neonatal intensive care
Learn more about investing in Neola Medical